Archives
now browsing by author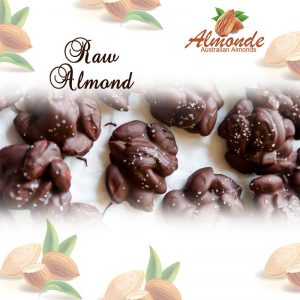 Almonds are a very convenient super food and excellent for weight loss and calorie control. Almonds are packed with lots of anti-oxidants, protein, fiber, vitamin E, manganese, magnesium and more. Pesticide free almonds can be eaten raw or roasted and make wonderful healthy food ingredients whole or ground . Almonds are used to make almond milk, butter, flour, oil, paste and many more healthy products. How about carob coated? or even dipped in organic high cacoa content chocolate.
As almonds are rich in anti oxidants, it helps to reduce oxidative stress, inflammation, aging and severe diseases such as cancer. Raw almonds are loaded with vitamin E, manganese and magnesium which aid to develop cell membranes of individual's body and protect cells against oxidative damage. It will also lower blood sugar and blood pressure levels.
Almonde is controlled and owned by an Australian family food wholesale business. We gather insecticides free and high grade almonds from growers in the SA of Australia.
Visit our parent company online store at operafoods.com.au to know more details about the product and buy your favorite products now in bulk for overnight delivery.