Almonds Lower Blood Sugar As Well As Cholesterol Levels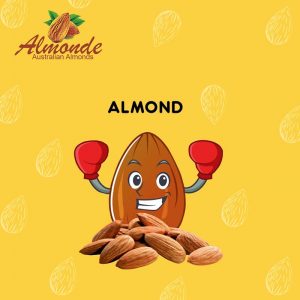 Australian almonds are considered to be the nutritious and healthy snack for the people of Australia. The mission of eating almonds daily is to maximize the growth of our body and to enable a sustainable platform. Almonde has increased its research as well as marketing, into tracking down growers that are using pesticide free growing practices.
The main purpose of growing and cultivating pesticide free  raw almonds is to develop communication and sustainability between healthy consumer customers and to focus on the interest of respective Almond growers. Bulk almonds can be available with our parent company Opera Foods and people can purchase almonds from our online store.
Nowadays, Australian pesticide free almonds are becoming popular across different countries of the world.  People can make multiple recipes with the help of almonds such as berry breakfast smoothie, almond milk, apple as well as an almond gelato, raspberry, almond and chocolate pudding, beef, broccolini and almond stir fry, apricot, almond, and pomegranate rice pilaf and many more.
Almonds are rich in fats, fiber, protein, vitamin E and magnesium. Almonds help to lower blood sugar, cholesterol levels, blood pressure and many more.