Almonde Almonds Are An Incredible Superfood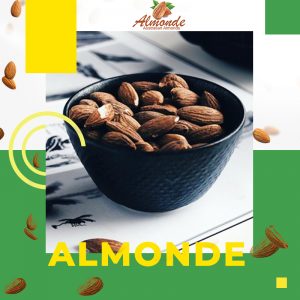 Almonds are the lowest calorie nuts among dry fruits; they are an excellent source of Vitamins and contain more calcium than any other dry fruits.  Almonde almonds are healthy and nutritious because we offer pesticide fresh  raw almonds in bulk which are pesticide free.
Almonde almonds are gluten-free and hence they are very healthy and delicious when used in the baking purpose of cookies. Almonds have a very long storage life as they are very rich in Vitamin E, they can be stored up to 2 years in refrigerators. Almonds are also known as 'brain food' as it increases the activity of our brain and develops a strong metabolism within the body. About 40% of the world's almonds are used by chocolate manufacturers to make delicious chocolates.
Almonde is an Australian family owned business of wholesale almonds which supplies almonds of high grade. Almonde is a division of Opera Foods Pty Ltd.