Almonds are a Healthy and Nutritious Snack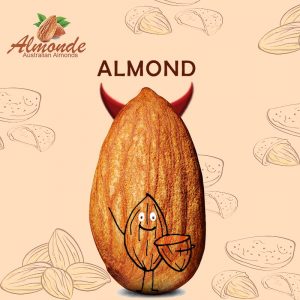 Almonds are considered  one of the better convenient superfoods in Australia. Raw Pesticide free Almonds are the products of the Almonde brand. Almonde brand is owned by a family business in Australia. We source raw almonds from the  Australian growers that use pesticides free farming practices and grow high-grade almond nuts in Australia.
Almonds are rich in minerals, protein, fiber, and vitamins that aid to prevent diseases of an individual.  Almonds can be regarded as seeds; moreover, it can be considered as a drupe rather than considering as true nuts. According to the researchers of Australia, raw bulk almonds are considered as the best regulators of cholesterol level. Raw Almonds are packed with flavonoid activity which is similar to broccoli as well as green tea, therefore, almonds are said to nourish and glow the skin of an individual in the finest way.