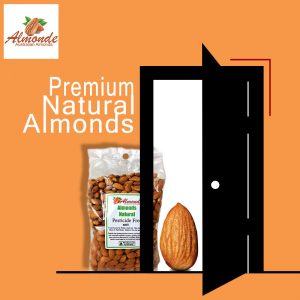 Premium raw natural almonds by Almonde contain antioxidants and vitamin E that is helpful for protecting cells from some damaged conditions which occur with the aid of free radicals in your body. Almonde brand distributes pesticides free and high standard raw pesticide free almonds in Australia. Almonds are rich in argine which aids to develop blood vessels. Almonds are also packed with zinc and iron that helps in the transportation of oxygen to the body of individuals.
Almonds are considered as one of the greatest sources of protein. Almonds nutrition can be helpful in losing weight, lowering blood pressure and cholesterol levels. Almonds make you energetic and it will apease hunger throughout the day. Almonds have monounsaturated and polyunsaturated fats which are good for heart health. They will also develop nerve, muscle function and will make bones strong.
Visit our parent co. Opera Foods web site for more information and buy premium natural almonds now and get online discounts on raw natural Australian almonds.