Why You Should Buy Raw Natural Almonds From Almonde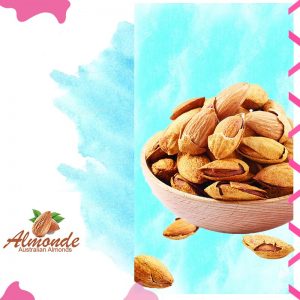 Mostly all of the Almonds which are sold in the Australian Market are pasteurized almonds. If you want to buy raw natural almonds and grown pesticide free almonds, online, then try us. Almonde is the best Australian brand dealing in Pesticide-free Natural Almonds.
All our products are sourced from Australian farmers who grow them in the eco-friendly and pesticide-free way. These almonds are then packed in special premises which have been accredited to HACCP standards.
Almonds are a natural snack filled with nutrients. Eating a handful of Almonds reduces the risk of heart disease and lowers the 'bad' cholesterol of our body. It specially contains two vital brain nutrients Riboflavin and L-carnitine which is linked to increasing the brain functionality of our body.
Almond supplies high grade tasty raw almonds in various consumer size packs from 1Kg to bulk boxes of 25Kg for retail shops. Almonde is a division of wholesale suppliers Opera Foods.